This LibGuide was designed to provide you with assistance in citing your sources when writing a paper.

There are different styles which format the information differently, so select the MLA or APA tab above for the style you need and take a look at some examples.
For additional assistance, consult your campus librarian at:
Online Assistance: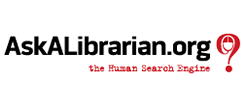 "The purpose of a research paper is to synthesize previous research and scholarship with your ideas on the subject. Therefore, you should feel free to use other persons' words, facts, and thoughts in your research paper, but the material you borrow must not be presented as if it were your own creation."
MLA Handbook for Writers of Research Papers. 7th Edition. New York: MLA. 55. Print.
There are quite a few different ways to cite resources in your paper. The citation style usually depends on the academic discipline involved. For example:
MLA style is typically used by the Humanities
APA style is often used by Education and Psychology
Chicago/Turabian is generally used by History, Business, and some of the Fine Arts
Check with your professor to make sure you use the required style. And whatever style you choose, BE CONSISTENT!
RefWorks is a web-based bibliography and citation manager. It allows you to import references from text files or online databases, create and automatically format your bibliographies in any available style (e.g., MLA and APA) and export them to another document.
You will need to create an account the first time you use RefWorks. Accounts can also be created to share with others for group projects. For more information on using RefWorks refer to these resources:

Commercial Citation Tools